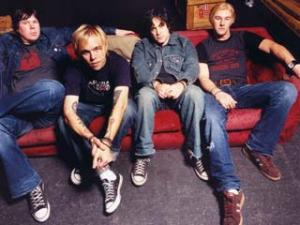 The Ataris have left major Columbia Records. The band made the announcement today saying:

We just wanted to let all of our fans know that we have requested to be released from our recording agreement with Columbia Records. Since our last album, So Long Astoria, almost every key person working at Columbia has either been fired or has quit, including the President, the head of Marketing, the head of Rock Marketing, the head of Radio Promotion, and our Publicist. The final straw for us was last week when the Chairman of the Sony Music Label Group quit, the President of the Sony Music Label Group quit and our A&R guy chose not to renew his contract.

This amid industry rumors that Columbia is going to be merged with Epic Records. We, like so many of the great people who have recently left Columbia, are not interested in remaining on a label that is in the process of being dismantled.

As you know, So Long Astoria sold nearly a million records, following the tremendous indie success of our previous albums. Normally, a label like Columbia would not honor a million-selling band's request to leave the label. Fortunately for us, the people granting our request were, in fact, leaving Columbia themselves. So, while our new found freedom might cause a slight further delay in the release of Welcome The Night, we consider ourselves fortunate to be able to release our next album under the best possible circumstances. We will update you with further details as they become available.
The band spent a number of months recording Welcome the Night, which follows up 2003's So Long, Astoria and is the first with the band's seven piece lineup. A release was expected in July. The band's most recent release was 2004's Live At the Metro CD.