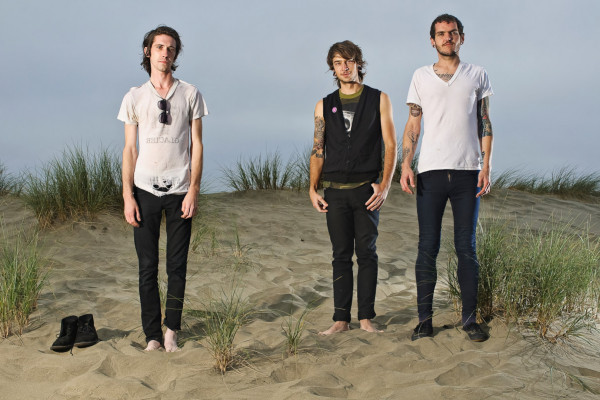 Punknews.org brings you yet another fantastic stream with Dead To Me's freshman release, Cuban Ballerina. The band features dueling vocals by Chicken from Western Addiction and Jack from One Man Army, backed by Jack's former bandmate Brandon on second guitar and Chicken's cousin Ian on drums.
Featuring a style that will please fans of One Man Army, introspective lyrics about Chicken's recovery from drug abuse and a driving rhythm section, we're stoked to be delivering this to you all. The album comes out tomorrow, July 11th, on Fat Wreck Chords, and the band will be playing a free show at Amoeba Records in San Francisco tomorrow at 7pm.
You can check out the album at the band's Punknews.org band profile along with the recent interview we published.
Be sure to check our Music Page to find music from close to fifty bands including Good Riddance, Rise Against, The Bronx, Tragedy, and many others.