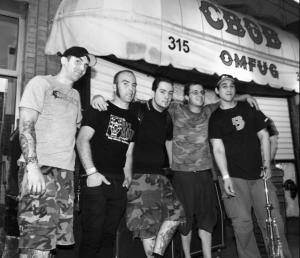 We're excited to bring you another stream today. This one comes from Huntington, New York's Take My Chances. The band includes former members of The Backup Plan and Heads vs. Breakers
The band self-released a Live at CBGBs CD-R EP last year that featured the entirety of their set opening for Kid Dynamite's CBGBs reunion performance and earned the band two spots on a 'best of' list on this site.
Their debut full length, Down Here With Us is due out August 8th, 2006 and we've got the entire thing for you.
Check it out on their Punknews.org Profile.