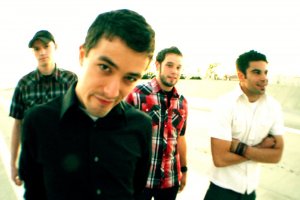 Before they became major label prospects, California residents and mid-tempo rockers with Silverstrand, Over It was birthed as a fast, emotional punk band from Alexandria, Virginia.
The band recently saw some of their earliest recordings reissued. The first disc, titled Outer Banks, is a new EP compilation and will be comprised of the long out-of-print and largely sought after EPs, Over It and Hindsight is Always 20/20, digitally re-mastered, and with brand new artwork. Also in the works is a reissue of Welcome to Virginia: The Ready Series. The record will be re-mixed and digitally re-mastered.
We're happy to bring you two songs from each of those reissues and you can check those out on their Punknews.org Profile.