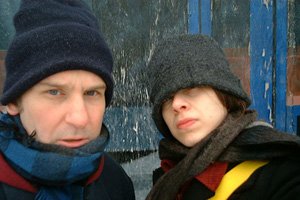 In a recent interview, punk and hardcore legend Ian Mackaye revealed some information about the newly completed sophomore album from The Evens.
Besides confirming a November 6th release date (Dischord releases on Mondays) Ian was reluctant to speak too much about the sound of the record, explaining that:

I mean ultimately if I could describe it in words then I wouldn't have to play it.
The release comes shortly after Mackaye's former Fugazi bandmate Joe Lally releases his own solo album in October. He also contributed to Joe's solo album, as did Guy Picciotto and members of Rites of Spring, Hot Snakes and others.
The album will follow The Evens' 2005 full length debut, The Evens which was preceded by a children's song, "Vowel Movement" for the Pancake Mountain TV series.
You can check out more of the interview here.