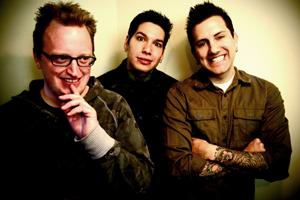 MXPX are working with their hometown of Bremerton, WA to bring visitors and businesses to the area. The campaign was spearheaded by Mayor Cary Bozeman and is geared towards attracting "the youth" to the city to create sustainable growth. To further this end, the band and city have joined forces, using the band's 1996 hit "Move to Bremerton" as a promotional tool.
To cap off this quaint pairing, the city will be presenting the band with the key to the city today as well.
To celebrate, the band is playing a hometown show at the Admiral Theatre with the Divorce, Tysen and Ruxton Towers. The show is tonight, September 16th.
The band released Panic last year on SideOneDummy and are following it up with Let's Rock, a compilation of rarities in October.