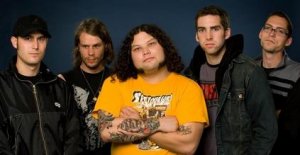 Victory Records has announced the signing of popular hardcore act, The Warriors. The band was previously signed to Eulogy where they released two albums, War Is Hell and Beyond the Noise. Our friends at Pastepunk drew a comparison to 108, Inside Out and Rage Against the Machine when describing the latter.
The band has already set a date for their Victory Records debut, May 29, 2007.
You can check out some music on their myspace page.