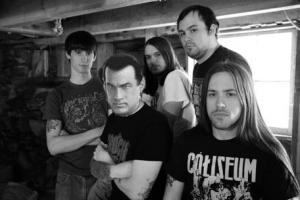 If Hope Dies have announced that after December, the band will go on an indefinite hiatus:

Lets put some rumors to rest, shall we? Many of you may have heard that we're breaking up. Fact is we are going on an indefinate hiatus after December. Some of our hearts just haven't been into this lately and why keep touring if we're not going to give it our all every night? We have already talked about the future and recording another album which we all agreed we want to do eventually. Now however just isn't the time.

We plan on finishing the Radio Takeover tour with our great friends in Oh Sleeper, The Human Abstract and Versus The Mirror but we unfortunately have backed out of the Through the Eyes of the Dead tour. We will be playing a bunch of shows in December before taking some much needed time off so keep an eye out for an announcment on dates very soon.
The band released Life in Ruin this year.