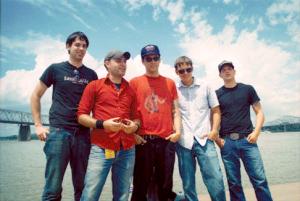 The Jazz June have announced plans for a reunion show in Philadelphia set for early next year. The band originally formed in 1996 and released a number of records including 2001's They Love Those Who Make The Music and their final record, 2002's Better Off Without Air.
The band is currently asking for help in planning a setlist and ask fans to drop by their myspace page to nominate their favorites.
You can check out an interview with the band, as performed by our friends at the defunct Punkrocks.net, right here.