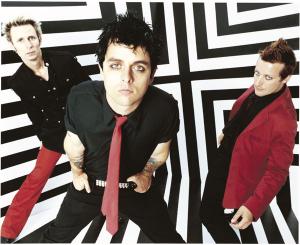 More than a year since the band pulled their catalogue from Lookout!, Green Day's treasured early material is being prepared for reissue on their current major label, Warner/Reprise.
The albums, 1991's 1,039/Smoothed Out Slappy Hour and 1992's Kerplunk! will not feature any bonus content beyond that which was included with Lookout!'s reissue of 1,039/Smoothed Out Slappy Hours from 2004.
Both albums have gone gold while on indie Lookout! and are being released on December 19th, 2006 via Reprise.
Green Day themselves recently delivered a charity-benefiting collaboration with U2 and are working on the follow up to their American Idiot.