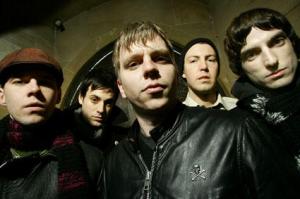 The Explosion have posted two new songs and set a Spring 2007 target for their next full length.
Tentatively titled Bury Me Standing, the album is the follow up to 2004's Black Tape. The record is expected via Virgin/Tarantulas, the latter of which recently relaunched after a period of inactivity.
You can check out "Image of a Son" and "NYCD" on their myspace page.