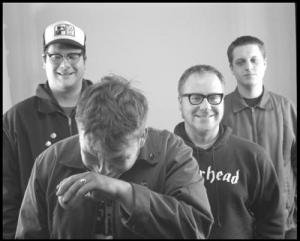 Dillinger Four have presented a brief update on the progress towards the long-awaited follow up to their 2002 full length, Situationist Comedy.
Drummer Lane Pederson had this to say:

We are working at D4 speed on a new record. About half of the songs are written. I just got married on a boat and am having a daughter, due March 25th. The Fest was great, we all got drunk. Plan to be and play in Vegas for the bowling tournament. Let the good times roll.
Any thoughts on when the album will street?