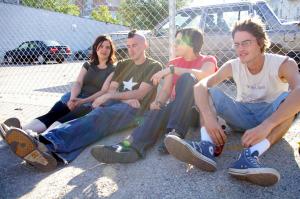 Today, we're bringing you a new full album stream from Winnipeg's Anthem Red. The band formed in late 2004 from the tattered rags of Winnipeg hard pop trio Sixty Stories (Smallman Records, The Company with the Golden Arm).
The band features dueling girl/boy vocals, and is built on a foundation of solid punk rock.
You can check out the entirety of their new album, Dancing on the Dishwasher on their Punknews.org Profile.