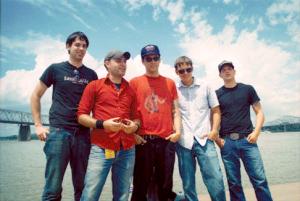 The Jazz June will be playing their reunion show this Saturday in New Brunswick, NJ. The band announced their intention to play again last year in support of a friend diagnosed with brain cancer.
The show will be at the Court Tavern at 10pm and feature the Killtakers and the A-Sides as openers. The show is 21 and up only.
The band originally formed in 1996 and released a number of records including 2001's They Love Those Who Make The Music and their final record, 2002's Better Off Without Air. You can check out an interview with the band, as performed by our friends at the defunct Punkrocks.net, right here.