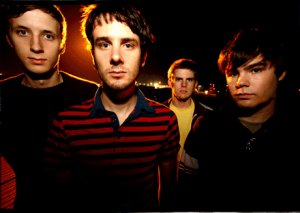 Though rumoured for some time, and preceded by a two month hiatus, Burlington, Ontario's The Stickup have called it a day. The band made the announcement:

We started this band in August 2005 without expectations, just a desire to write music that we could be proud of. Over the last year and half we have achieved more than we thought possible as a band and shared a lot of great experiences together.

Last November we decided to take a break from the band. The intention was to catch our breath, get some rest and pick things back up again in the new year. It has been two and half months since our last show and today I'm sad to announce that what was meant as a temporary hiatus has turned permanent.
The band released Please, Disease last year on Verona Records.