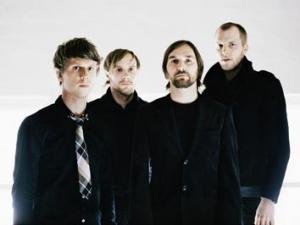 Tonight we're bringing you the first of a week of new streams. The featured act today is BÃ¥stad, Sweden's Sounds Like Violence and we've got the first half of their new Deep Elm album, With Blood On Our Hands.
The band draws comparisons to vintage post-hardcore acts like Drive Like Jehu, as well as the off-kilter melodic sense of acts like the Afghan Whigs.
Check out songs 1-6 on their Punknews.org Profile.
The second set of songs is available via our friends at Pastepunk.com.