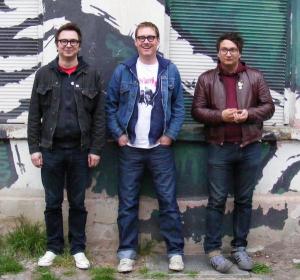 We're proud to bring you more great new music here at Punknews.org, and today we're showcasing the new record from Sudbury, Ontario's Statues. The three-piece recently released New People Make Us Nervous worldwide on a number of labels, including Radio 81 in Montreal, P.Trash in Germany and Pelado in the US. It features a number of frenetic tunes, equally inspired British power pop, late `70s punk, and the members' past experience as part of mod / garage act the Havocs.
Head to Statues' Punknews profile to stream the entire record.
This marks our third brand new stream this week. You can still check out new discs from Reel Big Fish/Zolof the Rock and Roll Destroyer and Sounds Like Violence.