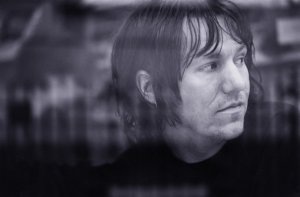 Kill Rock Stars has announced that on May 8th,2007 they will release a double album of Elliott Smith b-sides recorded from 1995-1997 entitled New Moon.
Also, a significant amount of the proceeds will go to Outside In, a Portland-based social service organization dedicated to providing diverse services for homeless youth and low-income adults. The tracklisting is as follows:
Elliott Smith passed away in 2003. His final recordings were issued as From a Basement on the Hill in 2004 via Anti-.
Disc 1
Angel In The Snow
Talking To Mary
High Times
New Monkey
Looking Over My Shoulder
Going Nowhere
Riot Coming
All Cleaned Out
First Timer
Go By
Miss Misery (early version)
Thirteen
Disc 2
Georgia Georgia
Whatever (Folk Song in C)
Big Decision
Placeholder
New Disaster
Seen How Things Are Hard
Fear City
Either/Or
Pretty Mary K (other version)
Almost Over
See You Later
Half Right