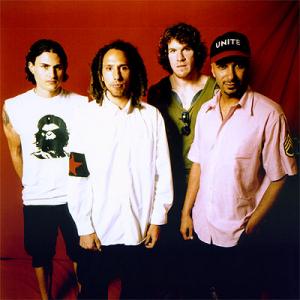 The Los Angeles Times has announced that Rage Against The Machine has confirmed an additional three dates with Wu-Tang Clan.
The shows will be under the banner of Rock the Bells, the acclaimed hip-hop festival that kicks off in New York on July 28 and hits Southern California on Aug. 11. The Southern California show will be at the National Orange Show Events Center in San Bernardino while the third show, on Aug. 18, will be in San Francisco.
According to the story, the Coachella show was announced as a "one-and-done" affair but the quick sellout and the harsh-priced ticket scalping already underway are among the factors in the added shows, according to sources close to the band.
Wu-Tang Clan released Enter the Wu-Tang (36 Chambers) in 1993. Rage released their final live release, Live At The Grand Olympic Auditorium in 2003.