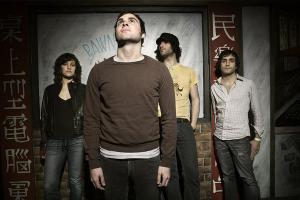 Read Yellow has called it a day. The band explained:

When Read Yellow started six years ago in a basement dorm at Umass Amherst, the four of us had no idea where our music would take us. We played music with hopes to make our friends want to have a good time and forget the daily stresses of modern life. We wanted to create music that spoke to and for the underdog, and made him or her want to come out to our shows and dance and be free with total strangers…without reservation. Our music took us out of the basements of Umass and sent us across the globe, allowed us the chance to perform with our musical heroes, and most importantly, gave four best friends the best six years of their lives.

We have done more than we had ever expected to do in a band, now it is time to leave the party.
The band most recently released Radios Burn Faster.