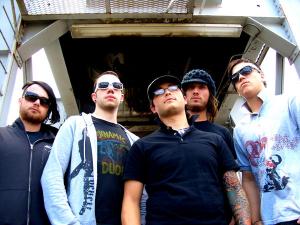 After floating around in a label-free limbo since they left Kung Fu Records, Underminded has found a new home at Uprising Records. They, along with I Am The Ocean were confirmed additions to the label roster today.
Underminded will be delivering the follow up to their 2004 Kung Fu debut, Hail Unamerican. Since then, the band took home Best Hard Rock in the San Diego Music Awards.
Salt Lake City's I Am The Ocean promise "sublime melody with chaotic overtures, and heart pounding rhythm" and you can check out some music on their myspace page.