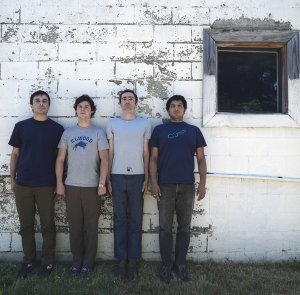 The Shins, Academy Is, Dashboard Confessional, K-Os and others have signed on to the upcoming 2007 Campus Invasion Tour. The event promises 6 hours of "non-stop action" with 2 stages and festival attractions and plans to hit three cities on April 22nd, April 27th and April 29th.
Headlining the first day will be The Shins with special guests The Academy Is…, Shiny Toy Guns, The Rapture and Ronnie Day. The second will include Fabolous, Rick Ross, Rich Boy, DG Yolla and more. The final show will include Dashboard Confessional with special guests Gym Class Heroes, Augustana, K-os, Kidz In the Hall and Kenna.
As part of mtvU's Sudan campaign to stop the genocide in Darfur, proceeds from the festival will benefit the Save Darfur Coalition.
Tickets go on sale on March 17th, and you can buy them here.