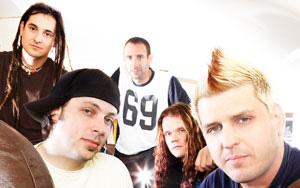 Two members of Less Than Jake have recorded a short video update on their plans for the new year. The band is planning a number of tours, including previously announced full-album shows, trips to Japan and a tour with Reel Big Fish.
Besides that however, the band is promising a new record this year or next and are hoping to get a slightly better response than last year's divisive In with the Out Crowd.
In their words:

It's a writing year for us. We're also going to be writing and hopefully we'll get a new record out to you in 2008 or even 2007. We're going to try a new record that you're going to like this time.