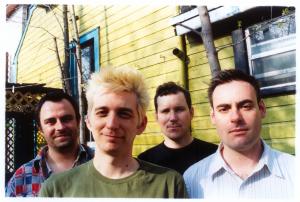 After months of speculation, The Weakerthans have finally confirmed that they have begun work on their next full length. The band, fronted by John K. Samson, recently began posting updates on their myspace page:

To everyone who wrote us asking about the next record/next tour….. We ARE recording the next record right now and hopefully,it should be in your hands by October. Live performances will resume after its release.

As the record takes shape we'll be posting some teasers of what we've been working on. maybe some videos as well.
Though it's been almost four years since the band's much loved Reconstruction Site, the band members have been busy with a variety of projects including tours with members of Fembots, providing backups for Greg Graffin as well as contributing to non-musical projects like Canada Reads.