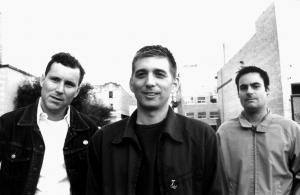 The Weakerthans have entered the studio to begin work on their next full length. Guitarist Stephen Carroll also spoke briefly about the ideas behind the record:

This record is looking a little less conceptual and more like a collection of songs and stories, Having brought [producer Ian Blurton] in to help complete the record has been great. As we had been staring at most of the songs for so long that it was hard for us to see their potential. Since we decided to record the album we have gained a lot of momentum and the fragmented parts are really coming together well. And we are all very excited about the record.
The band is working in their hometown of Winnipeg where they will spend the next several weeks recording before heading to Toronto to finish the record.
Though it's been almost four years since the band's much loved Reconstruction Site, the band members have been busy with a variety of projects including tours with members of Fembots, providing backups for Greg Graffin as well as contributing to non-musical projects like Canada Reads.