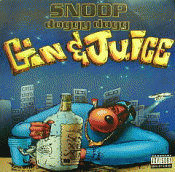 Immortal has announced plans for a new hip hop-gone-punk covers compilation called Can You Rock It Like This. Due out this summer, the compilation promises "your favorite rock artists covering your favorite hip hop hits" and to that end, has sent Hot Rod Circuit into the studio for the first confirmed selection.
The band will covering "Gin and Juice" originally by Snoop Dog and taken from his album Doggystyle. The HRC version will not be the first cover of the Grammy-nominated song, with previous versions coming from alternative country group The Gourds and lounge singer Richard Cheese.
The label is still assembling acts for the compilation, and more are expected to be confirmed in the coming months leading up to the summer 2007 release.