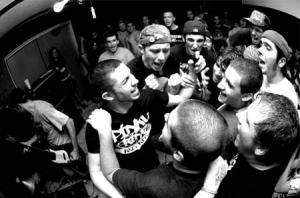 Orlando positive hardcore act Make Or Break are calling it quits. The band made the announcement at a local show in Orlando, and recently posted the news on both their website and in a MySpace blog. The band will continue to play small local shows until August 24th, when they will say their final goodbyes at Orlando's Florida's End of The Summer Jam.
The band cites packed schedules as the main reason for breaking up, stating that they simply were unable to tour like they needed to push the band forward. The band also stated that it will continue to work on their 2nd CD and release is midsummer.
Their most recent release was a split with Chicago's Haunted Life.