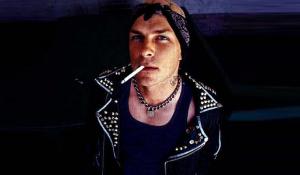 Epitaph has released the first track from Tim Armstrong's A Poet's Life. The label is now promising a new track and video each Tuesday "somewhere" on the internet.
Though the label has said that they are "not going to tell you where.", the song is not too difficult to find, being a downloadable track on Rancid's myspace page. You can find "Inner City Violence" there.
A Poet's Life and is due out on CD+DVD May 22, 2007.