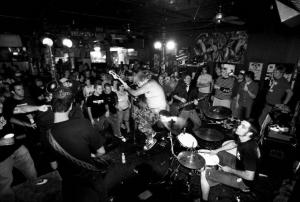 Today we bring you a stream of Eternal Happiness and Good Health, the new full-length from Cincinnati's Black Tie Bombers.
A recent review had the following to say:"The band's greatest strength is its ability to combine hardcore, pop-punk, and melodic punk. From the pure hardcore 13 seconds of "Stairway to Heaven" to the pop-punky goodness of "Girl I Want to Mess Up Your Hair," Eternal Happiness and Good Health demands repeat listens."
You can check out the entire album at the Black Tie Bombers Punknews profile page.