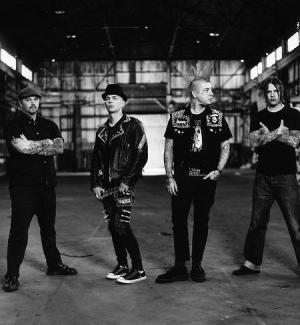 Rancid has posted an update on the progress towards their long-awaited new album. The band's newest addition, drummer Branden Steineckert, explained:

A lot of people have been asking me about the new Rancid record. Here's what's planned right now. We are getting together this Fall to begin writing the new record with plans to record it Jan 08. Check out the Rancid myspace or rancidrancid.com for official updates and band info. Meanwhile pick up Tim Armstrongs solo record "A Poets Life"….it will give you what you need til then.
The legendary East Bay punk rockers have not released any new material since 2003's Indestructible. The band went on an unofficial hiatus in 2004 while all members were busy concentrating on their own project. They did, however, reunite last year to embark on a successful tour before their original drummer Brett Reed left the band and then Used drummer Steineckert replaced him.
Frontman Tim Armstrong recently issued his solo full length, A Poet's Life