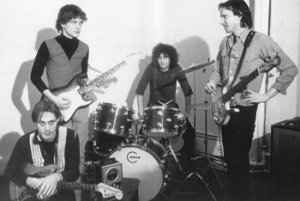 Pitchfork Media has revealed that Television guitarist Richard Lloyd has been hospitalized for nearly a month with pneumonia. A post to his website revealed that the influential guitarist had been in intensive care since May 24th and as of June 1st had "responded to treatment… has shown some improvement and is now free of the breathing apparatus."
Lloyd was originally set to perform on June 16th with Television at Central Park SummerStage. This was to be his last show with the band. Lloyd's website stated that after 34 years he would "be amicably severing all ties with the band Television, in order that he may concentrate his magnetic force and supernatural energies upon his own career in support of his forthcoming record, due out in the fall." He did not, in fact, make that show, with reports from frontman Tom Verlaine revealing that Lloyd remains in hospital.
In the original post to his website Lloyd did imply that this would be the final Television gig, stating: "To the fans of Television, from the very first show at the townhouse Theatre on March 4, 1974 till the hopeful last show here in New York at the Summer stage… I hope to see you follow both my own and the other members of the band in their own solo efforts for many more years to come." It's unclear is Lloyd's health has effected these plans or if Television is in fact now finished.