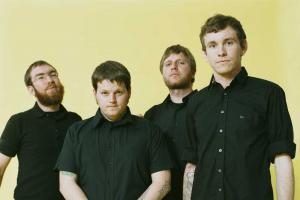 Against Me! will release their new album, New Wave, on July 10th. The follow-up to 2005's Searching For A Former Clarity was produced by Butch Vig (Nirvana, Smashing Pumpkins). New Wave will be available on CD, a Special Edition CD/DVD, 180 gram yellow vinyl and digital download.
To celebrate the release, PunkNews.org is giving one lucky winner an Against Me! autographed Gibson guitar. 5 runners-up will score an autographed copy of the vinyl 7" for "White People For Peace."
To enter the contest and thereby substantially increase your chances of winning, click here.