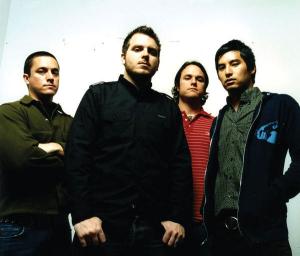 Thrice has announced that they have parted ways with Island Records. The band explains:

Over the past couple of years, we've realized that we have different visions for the band's future and we both agree that we'd be better off going our separate ways at this point. We're very grateful for all the help and support they've given us for the past four years. Thankfully, they've been generous enough to let us keep the record we're currently recording, and we're hopeful that this change in plans won't delay its release. We're currently in the process of finding a new home, and will let you all know once we do so.
The band's last Island release was 2006's Red Sky EP, which followed their fourth full-length, 2005's Vheissu.