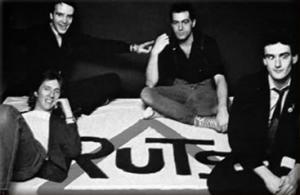 There are reports coming in that former Black Flag frontman Henry Rollins will front a reformed version of UK punk act the Ruts at a benefit show in London. For the first time in years guitarist Paul Fox, who has fronted a new Ruts lineup in recent years, will play with original members Segs and Dave Ruffy.
The July 16th charity concert will benefit Paul Fox and cancer research. The guitarist is reportedly terminally ill due to lung cancer. The show will take place at London's Carling Academy Islington.
Rollins will be filling in for late Ruts frontman Malcolm Owen, who died from a heroin overdose in 1980.