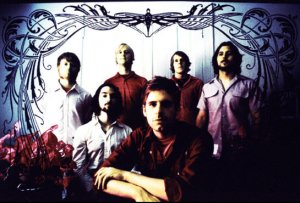 Denver, Colorado's Vaux has announced that they'll hold their final show late next month:

Saturday July 28th, 2007 in Denver, Colorado, United States of America at the Bluebird Theater will be the last VAUX show ever. Ryder will be re-joining us for the finale. Don't miss this show. We will be releasing a final 5 song EP in the months to come. It is over 30 minutes long. We truly appreciate the support from our fans, friends, and families over the last 9 years.
The band's discography includes releases from Volcom and Equal Vision, as well as VX Records which put out their final release Beyond Virtue, Beyond Vice last year.