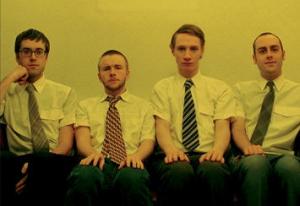 About a year ago, a promising UK-based melodic hardcore act called the Steal released their full-length to great reviews. Now, just as they are about to embark on a U.S. tour, the band has finally found a home in North America for the record -- Winter Park, Florida's Get Outta Town -- and to coincide with both the tour and this long-awaited domestic release, we've got a full album stream of the entire thing.
Here's the short version: if you like a band that is equally influenced by Kid Dynamite, Descendents and Gorilla Biscuits you'll like this. We reviewed the record last year, so you can see what our review said here: The Steal.
You can check out the album on their Punknews.org Profile.