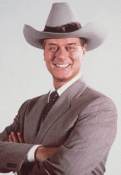 Gravity Records-style hardcore act JR Ewing have announced that work has begun on a posthumous DVD. The band, which took influence from the early screamo scene (think Heroin, not Silverstein) split up last year after eight years together.
The band posted this brief note:

The work on the JR Ewing film has begun. However, it´ll take a while though, since there are over 150 hours worth of tape.

The last show at Rockefeller the 21st of october was capured by 6 cameras and looks astounding. We also probably have hundreds of shows on tape from all over the world. And of course a bunch priceless silly stuff.
The band saw the US release of their 2005 album, Maelstrom in 2006.