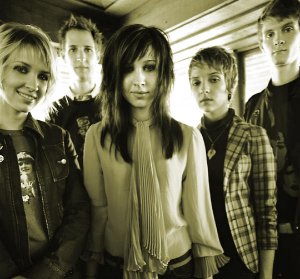 With their new album set to drop this week, Eisley, has decided to give one of you an acoustic guitar. Using it, you can start up your own folk/punk group, sign to a succession of ever larger indies before making the jump to a major label and freaking everybody out.
The band's new record is titled Combinations and is due out August 14, 2007. You can catch Eisley on a whirlwind tour through the United States beginning in early September.
You can check a video from the record as well as enter the contest right here.