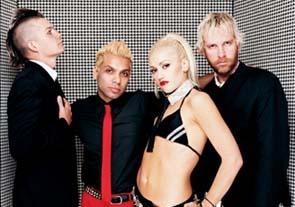 No Doubt recently spoke to NME about their long–awaited new album and what people can expect from the multi–platinum ska/pop act. According to frontwoman Gwen Stefani:

I'm coming to the end of a chapter, doing my own dance records. In the fall, I'll record with No Doubt. I don't want to say for sure that it'll be ska but that it is where we started.
The popular ska/pop act has been on hiatus since 2002 after the release of 2001's Rock Steady.