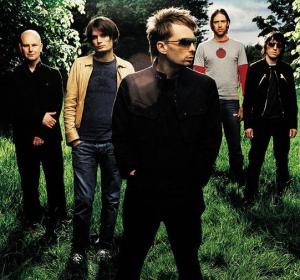 In a stunning move, Radiohead has not only announced that they will be self–releasing their new album, but have also allowed fans to set the price they're willing to pay for the digital download. The record is titled In Rainbows and is due out October 10, 2007 exclusively through the band's website.
While donation–suggested albums are more common outside of the mainstream – punk/ska label Quote Unquote for example – this seems to be the first time a band of Radiohead's stature has opted to take this route.
For those craving a physical release, the band has also assembled a "discbox" which will include the album, a double vinyl copy, and a bonus CD with more music; plus, those who opt for the physical release will still get the digital version of the album when it is released.
Update: Turns out there will be a CD release in 2008.