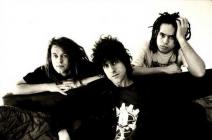 Influential shoegaze/rock act Swervedriver will be reuniting next year after a 10–year absence
Swervedriver formed in Oxford, England in 1989 and released a series of EP's followed by their debut full–length, Raise, in 1991 on Creation Records in the UK and A&M Records in the U.S. Mezcal Head followed in 1993, then in 1995 Ejector Seat Reservation came out on Creation in the UK, but was only available as an import in the US. Their last release, 99th Dream, was released by Zero Hour in 1998. A posthumous collection, Juggernaut Rides '89–'98 was issued in 2005.
Tour dates for Swervedriver will be announced shortly..