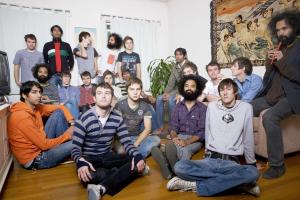 The Blood Brothers have broken up. The news was confirmed by long–time Locust bassist Justin Pearson in a post on the Three One G forums. Pearson also plays in Head Wound City with the Brothers' Jordan Blilie and Cody Votolato.
There are currently no announcements from the band regarding farewell shows.
The band found themselves label–less when their former label, V2, was all but shut down in January.
The last album the band released was 2006's Young Machetes.
Update: Word has come in that the breakup should be classified as a hiatus for at least the remainder of the year. A formal announcement about the future of the band is expected early next year.