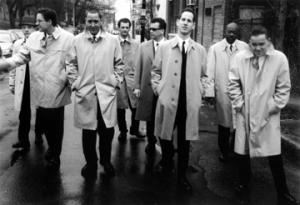 The Mighty Mighty Bosstones have announced that their upcoming Hometown Throwdown 10 reunion shows will be followed up by a New Years Eve gig. The band commented:

Thanks to everyone who helped make this year's Throwdown the fastest selling in Bosstones history!!! (No thanks to the bottom–feeding, greedy scalpers who also pitched in). We are going to add a New England area New Year's Eve show shortly. This show will be in a larger venue…Please stand by for more info
The band also recently confirmed that their December 26th gig will be supported by the Bouncing Souls and Everybody Out.