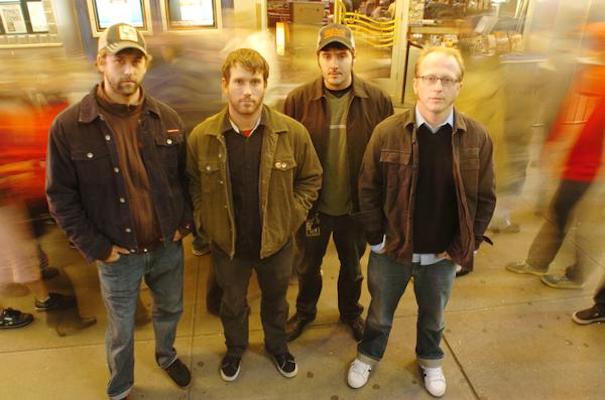 As promised, Hot Water Music have reunited and have booked some shows in support of their upcoming compilation. The record is titled Til The Wheels Fall Off and is due out January 22, 2008.
The band has also addressed some of the questions that have been streaming in from fans. First of all, both the Draft and Chuck Ragan's solo career will continue to exist. It's also far too soon for any word on a new proper studio record.
As for further shows or touring beyond the three confirmed gigs:

"We haven't put a limit on it, but it's not anything we've really thought about, either."
Update: Tickets will go on sale this Saturday.
Update 2: There are no plans for further shows at this point. The band adds:

So, to clarify, we're not looking at doing shows in between these shows. I'm not going to swear that these are the only three show we're doing, because we haven't made that decision. So, while we really appreciate everyone wanting us to come play their respective cities, it's just not in the cards right now.
| | | |
| --- | --- | --- |
| January 19, 2008 | Orlando, FL | House of Blues |
| January 25, 2008 | Sayerville, NJ | Starland Ballroom |
| February 2, 2008 | Chicago, IL | Metro |