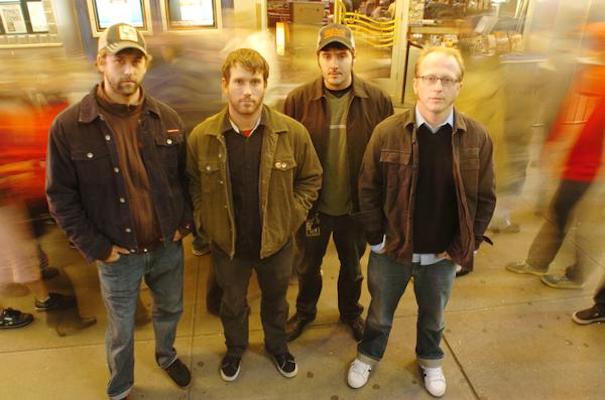 Hot Water Music kindly confirmed the list of shows and the lineups for each for us. As reported earlier, the band are planning a brief reunion tour in support of their upcoming compilation. The record is titled Til The Wheels Fall Off and is due out January 22, 2008.
The lineups have been fleshed out to include a number of bands including Lucero, The Lawrence Arms, Static Radio NJ, HiFi Handgrenades, Able Baker Fox, Samiam and Cutman.
Update: The band notes that the Orlando show is on the 19th, not the 20th.
| | | | |
| --- | --- | --- | --- |
| January 19, 2008 | Orlando, FL | House of Blues | Hot Water Music, Samiam, Cutman |
| January 25, 2008 | Sayerville, NJ | Starland Ballroom | Hot Water Music, The Lawrence Arms, Static Radio NJ |
| February 1, 2008 | Chicago, IL | The Metro | Hot Water Music, Lucero, HiFi Handgrenades |
| February 2, 2008 | Chicago, IL | The Metro | Hot Water Music, Lucero, Able Baker Fox |