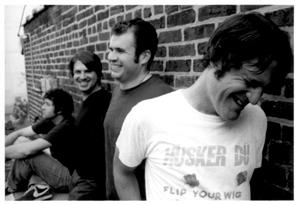 The great New Bomb Turks have announced a one–off reunion performance in Austin, Texas at Emo's this coming May. The band explained:

Hey, whaddaya know? An old pal of our's is throwing a birthday wing–ding down in Austin, TX, on May 17th, and has asked NEW BOMB TURKS to reunite for a night. Only it ain't no ordinary wing–ding –– it'll also offer reunions of like–minded swamp juice–swillers the QUADRAJETS and SPACE COOKIE. One more surprise rocker bunch may be added. 10 bucks. At our old Austin stomping grounds, Emo's!!
The band has occasionally reunited over the past few years, playing one or two US shows each year. Their last real tour was a multi–city European jaunt in 2005.