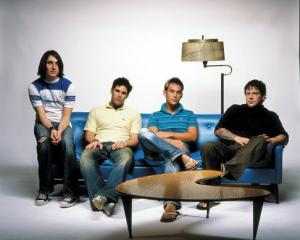 The Starting Line will be "taking a break," according to a recent blog:

This is one of the most difficult decisions we've had to make but after eight years of nonstop touring and recording The Starting Line will be taking a break after their headline tour with Bayside, Four Year Strong and Steel Train (March 18 – April 20) and the college shows following the tour. This break does NOT mean the band is breaking up or going on hiatus it just means were going to stop for a little while and focus on other things in our lives besides The Starting Line. This break may last a year, two years or a few months, as of right now we don't know. We're talking to some friends about doing a quick tour to South America as well as options to tour Europe, Japan and Australia again and we're not ruling them out. We just aren't going to be doing any full time touring or recording as The Starting Line for a while.
The band released Direction last year through Virgin Records.