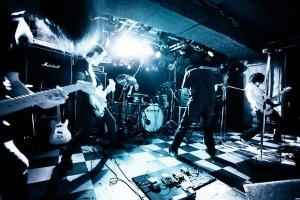 Japan's Envy and New Jersey's Thursday will be releasing a split LP+CD together this fall. The disc is to be released by Temporary Residence who explained the plans:

There will be no separated CD or LP versions. Both formats will come in one package, and both will contain the same music. We're not exactly sure how limited it will be yet; maybe 10,000, maybe a billion (probably closer to the former, as we really don't have space for a billion LPs). In addition, there will be a deluxe, hand–printed edition that will be sold exclusively through our webstore. These will be screenprinted and assembled by hand, and will be colored vinyl, limited to 1000 copies.
Envy released their first DVD, Transfovista earlier this year. Thursday released Kill the House Lights late last year.