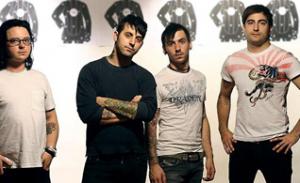 Bayside, Year Long Disaster, Kandi Coded, Jet Lag Gemini, Our Last Night, The Frantic and Dr. Manhattan have been added to individual dates of the Zumiez 2008 Couch Tour.
They join already–confirmed headliners Alkaline Trio and Scary Kids Scaring Kids on the event which include the live performances as well as skateboarding demos.
The run kicks off May 30th and features dates till June 30th. You can find the dates here.