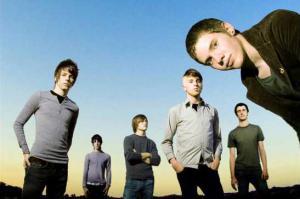 Dayton, Ohio's The Devil Wears Prada has signed to Ferret Music. The band made the announcement on stage at the recent Warped Tour stop in Pomona, CA. Guitarist / vocalist Jeremy DePoyster commented

"It's the best situation we could ask for. Ferret is run like an independent label where you know everyone there and work with them but they have the resources of a major label. We've also become really good friends with Carl (Severson of Ferret) and everyone there really believes in what we are doing. It helps when the people you work with and who work for you are just as stoked on your music as you are.
The band will play this summer's entire Warped Tour in support of their recent album Plagues. A new album will be recorded at the end of this year for a planned 2009 release.